Custom Services
GPG Music offers a wide variety of custom composition, design and consultation options. If you can't find music that's a "perfect fit" in our catalog, we can write something for you. We offer services with a wide variety of options and reasonable pricing. Call today for more information! 800.511-4634, ext.1.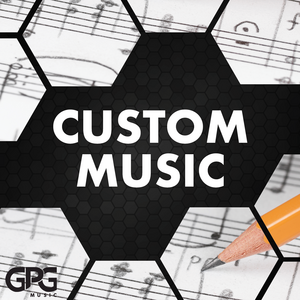 Custom Music

Our specialty is to provide unique, original compositions written specifically for marching band and indoor competition. This allows us to tailor every nuance of the production from start to finish without sacrificing sections of pre-existing music due to timing or instrumentation restrictions. It also allows you to dictate specific criteria for styles, ranges, and difficulty levels to achieve a perfect fit for your program.

Each year, GPG Music accepts a limited number of commissions for band, indoor percussion, indoor winds, and winter guard. If you are interested in having a show written specifically for your ensemble, please contact us to secure your slot on our schedule for the upcoming season.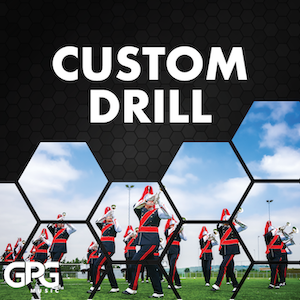 Custom Drill

In order to achieve a fully integrated musical and visual design, GPG Music offers drill design services to complement any pre-written or originally-composed show. GPG designers know our music better than anybody else and we have package pricing available, making GPG Music your one-stop shop. Please call for a customized quote.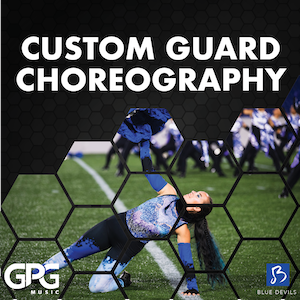 Custom Guard Choreography

Take your coordination to the next level with custom guard choreography from GPG Music. Whether paired with your existing drill or our custom drill, GPG designers will write flag and limited weapon choreography that is tailored to your ensemble's ability level and specific needs. Customize further by upgrading to choreography for expanded voices or props (additional charges apply). The sky is the limit with our custom choreography packages!
Count-by-count demonstrations in both front & back-views for each phrase

Complete routine presented with music

Count Sheets included to support the video instruction

Delivered electronically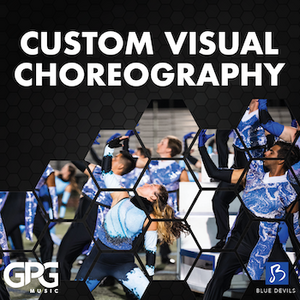 Custom Visual Choreography

Take your show to the next level with stunning body visuals featuring count-by-count instructions for body movement! You can incorporate as much or as little into your show or use it as a springboard for your own ideas.
Body & horn (Marching Band only) visuals

Count-by-count instructions

A fantastic finishing touch to any competitive show

Delivered electronically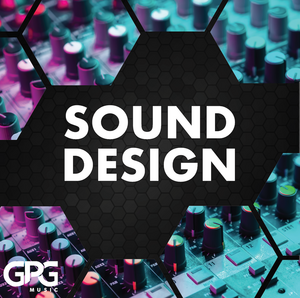 Sound Design

Have us create your soundscape for you or enhance your show with Sound FX!

We can create and provide you a ready-to-use MainStage file (Apple product) with synthesizer patches based on the sound libraries you have available for use.

We can create sound effects to enhance impacts, thematic ideas or just have your show stand out with a different flavor. We will provide files in the file-type you need based on your equipment or wecan give you a ready-to-use MainStage file.

*This product purchase is for one of these options. One purchase covers sound design for up to 2 synthesizer players OR one show of sound effects. If you're looking for both services or have an expanded vision for effects, contact us for a custom purchase price so you get exactly what you need.