Drill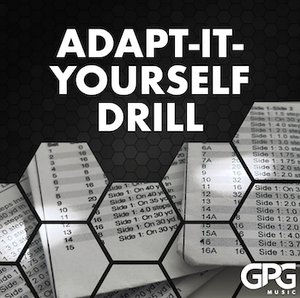 Adapt-It-Yourself Drill
Our optional Adapt-It-Yourself pre-written drill provides one adaptable drill size and requires you to modify the drill to your specific instrumentation using Pyware.
Includes:
Drill charts and coordinate sheets in PDF format
Source file in Pyware format (contact us for specific version)
Animation video of the drill in QuickTime format
Delivered electronically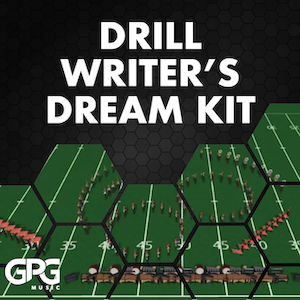 Drill Writer's Dream Kit
You or your drill writer will write better drill in less time with the tools in our Dream Kit.
Drill Score: wind and percussion scores reduced to one page for a snapshot of who's playing what and when to optimize staging and GE
Audio Files: The entire show split into movements and saved as separate audio files in OGG format for Pyware
Count Sheet: Phrase-by-phrase breakdown of the music including key musical events and GE suggestions
Delivered electronically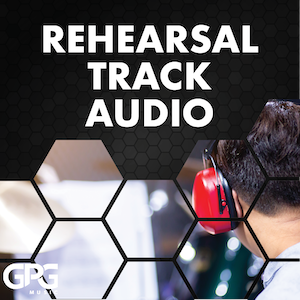 Rehearsal Track Audio
Shift drill learning into overdrive. Increase the efficiency and productivity of your field rehearsals with this invaluable teaching tool!
Each Rehearsal Track Audio file contains a track starting from each set (with count-off) and running to the end of the song.
Reinforce memorization and coordination of music to drill with this excellent teaching tool.
Delivered electronically