David Whitman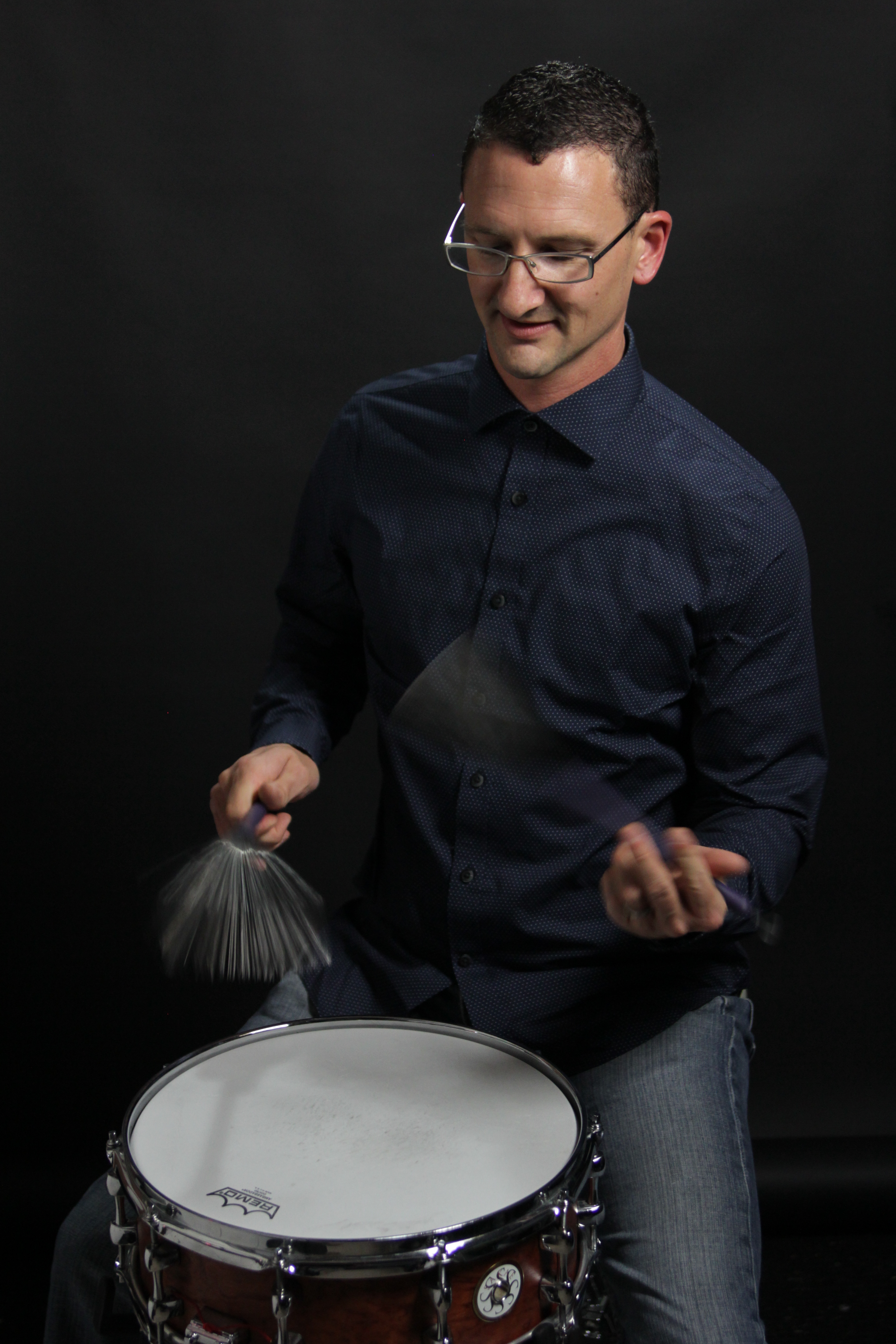 Dr. Whitman is music faculty at San Diego State University and holds degrees from the University of Wisconsin-Eau Claire, Kansas State University, and the University of Southern Mississippi. In addition to teaching at SDSU, he is the Arts and Electives Department Chair/Instructional Leader for Guajome Schools in Vista, CA. Dr. Whitman has also taught at the University of Wisconsin-Stout and San Diego Christian College, and as a graduate student taught at Kansas State University and the University of Southern Mississippi. Classes taught include percussion ensemble, Latin jazz ensemble, percussion methods, applied percussion, jazz vibraphone, marching percussion instructor and arranger, music production, rhythm appreciation, athletic bands, and general music.
David has toured, performed, or recorded with a long list of groups and individuals both home and abroad that includes the San Diego Symphony Orchestra, National Strauss Symphony of America, Capital Sound Drum and Bugle Corps, John Clark, Geoffrey Keezer, the Jimmy Dorsey Orchestra, the Five By Design, Robyn Spangler, Nestor Torres, Eau Claire Chamber Orchestra, David Berkman, Fred Mills, Itzhak Perlman, Johnny Mathis, Meridian Symphony Orchestra, Chippewa Valley Symphony Orchestra, Eric Marienthal, and many, many others. His first album as leader (Oh, Clara!) has recently been released on the North Park label. He is the principal percussionist with the San Diego City Ballet Orchestra, an active member of the American Federation of Musicians, and recently completed a performance tour and teaching residency in Japan. He is also a member of the International Academy of Performing Arts and Sciences and adjudicator for the European-based ENKOR competitions. David Whitman lives in Southern California with his wife, Nobuko, and daughter, Clara.
Dr. Whitman has authored articles for Percussive Notes, the scholarly journal of the Percussive Arts Society. He has been nominated for two Independent Music Awards at Lincoln Center (Best Jazz Album and Best Producer), is an honorary member of the Junior National Young Leaders Conference, has received special recognition for outstanding contribution to Kansas State University Bands, and is a REMO artist educator.