Kyle Zive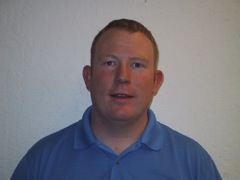 Kyle Zive hails form the Reno/Sparks area where he graduated from Reed High School in 2000. He then went to the University of Nevada, Reno where he was a part of the orchestral percussion section for the Wind Ensemble and Symphonic Bands as well as playing the snare drum in the Wolfpack Marching Band. In 2002 he played mallets for the Independent World Class Sacramento Freelancers who placed fourth at the WGI World Championships.

Kyle also taught at Reed High School, where he was the Pit Instructor and Arranger for the marching band and winter percussion ensembles. During his time at Reed High School, the percussion received many awards and achieved some high accomplishments while in a fun learning environment.

Currently, Kyle is the Pit Tech and Arranger for the eNVision Percussion Theatre as well a Designer and Percussion Artist for EDGE! 2008.