Phil Vallejo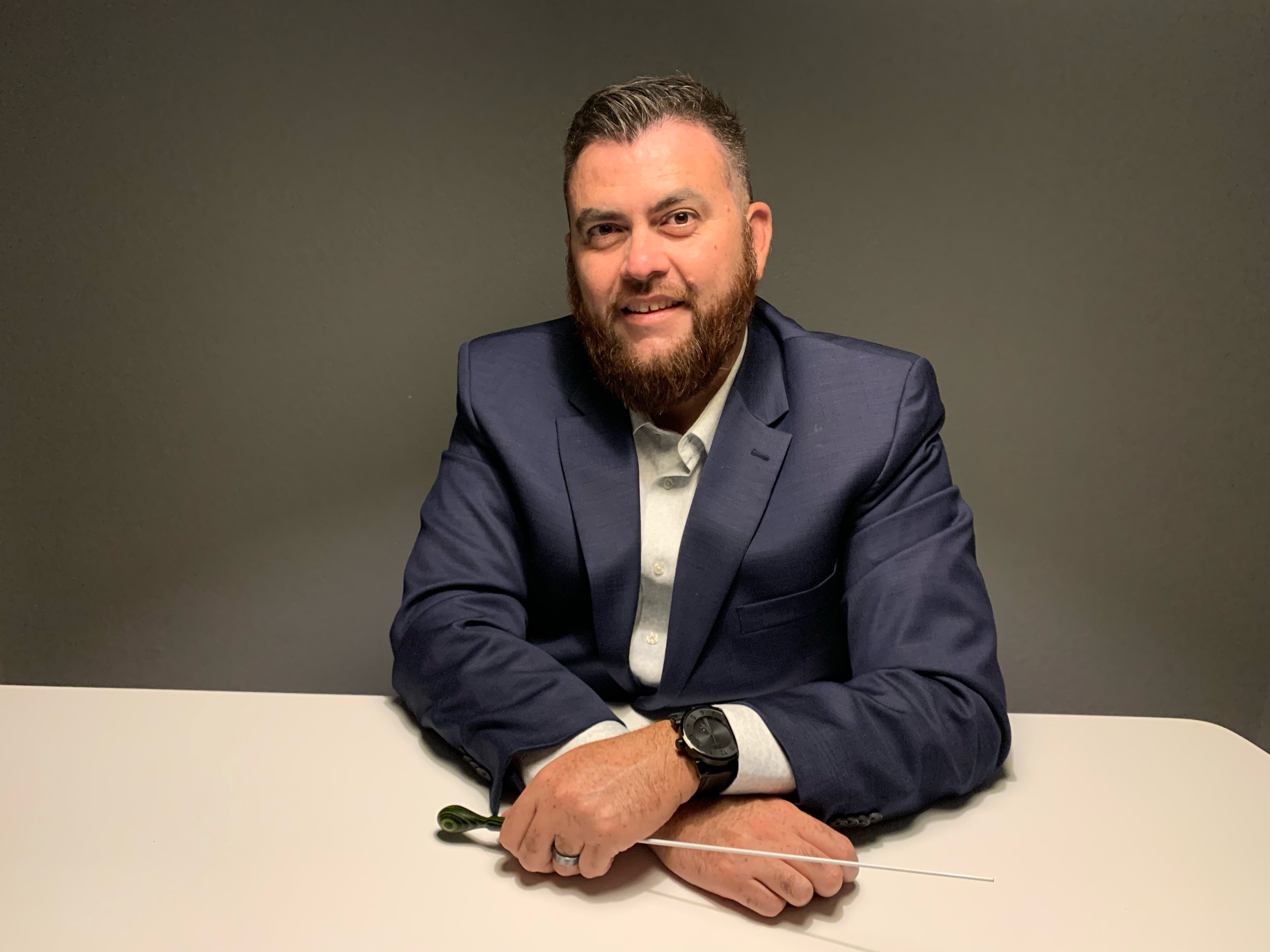 Phil Vallejo is a doctoral student at Arizona State University. He is pursuing his Doctorate of Musical Arts in Wind Band Conducting.
Prior to Arizona State University, Phil Vallejo served as the Director of Instrumental Music at James C. Enochs High School, in Modesto, California. During his time at James C. Enochs High School, he taught band, orchestra, jazz, marching and color guard classes. He also coached varsity boys basketball during his last year at the school. He also served as the assistant conductor for the Modesto Symphony Youth Orchestra.
Phil Vallejo holds a Bachelor of Arts Degree in Music Education, as well as a Master of Arts Degree in Music Performance (Conducting), both from California State University, Fresno. While at California State University, Fresno, he was able to study with great teachers and musicians such as Dr. Lawrence Sutherland, Dr. Gary P. Gilroy, Dr. Matthew Darling and Mr. Allan Kristensen.
Phil Vallejo has also been a volunteer for the California Band Directors Association. He is currently serving as the Past President for CBDA. Prior to this, he served as the President from 2018-2020 and before that was the conference coordinator for California All State Music Educators Conference (CASMEC). During this time, Phil Vallejo and Jeff Detlefsen were responsible for overseeing all aspects of the student and attendee experience, as well as contracts with the hotels and city.
In his spare time, Phil enjoys hanging out with his wife Courtney and their beautiful children, as well as playing basketball.